What is Tech Geek?
              Tech Geek is an online magazine, videos, and audios channel which is dedicated to the convergence of programming and technology. Tech Geek is a virtual community and in this virtual community, you can get the latest news about the IT world and anything that would be related to programming. Here you can find the new things related to IT, programming, and technology.
Who is Tech Person?
              A tech person is a person who is an expert in the field of Technology and Programming. He has all the know-how about the technology and he also knows that will new technology will be launched in the company and often he also knows that on which technology, programmers and IT workers are working. He has a lot of information about the world of Technology.
Tech News Sites:
              There are different tech websites from where you can get news and information about the technology. Now in this age of Technology, when everyone knows technology, where different new gadgets, devices, and digital apps are taking place day by day. New changes are being done daily. If you want to be in touch, you need to get new information. Find out the latest news and insights. There are a lot of news websites from where you can get information about technology. If you are a tech geek (tech person) then you should have know-how about these news websites. I have mentioned some websites that can be used to get the latest news:
The Verge:
It is the website where you can get information about American technology. This website operated Vox Media, publishing news, feature information, guidebooks, podcasts, and product reviews, etc. it is ambitious multimedia which was founded in 2011. The verge is used to examine that how technology is changing day by day and how it will change your life in the upcoming time. It is for a massive mainstream audience. It does not only cover the field of technology, it also split their topics into various categories, it is that section of tech where you will read a lot about technology and get a huge amount of information about it.
2. Digital Trends: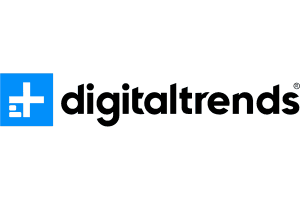 It is a Portland. It is Oregon-based technology news, a very informative and good website where we can get news, reviews, guidelines, videos with detailed descriptions and podcasts about technology, and a lot of those products that are being used in a large amount by the consumers. It is the largest magazine of the technology, computer devices which are used for gaming purposes, and lifestyle guides collected at a platform and it has all sorts of information about all tech. it has information about the new techs that are being used in the world or are being gone to be popular due to its best features.
3. The Information:
It is a subscription-based digital media company. The Information Website has a huge amount of subscribers across 84 countries. It publishes daily articles which are based on new tech products and the best thing about it, that this website has no ads. With its long-term articles, you can get a variety of new tech information easily.
4. The next Web: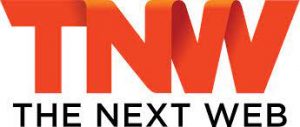 The next web (TWB) is the website that focuses on new technology and it has its start-up companies in Europe. First, it was launched to promote its own events that they were hosting. But after that, it becomes a hub which gives information of all sorts of technology, news, events, conference, deals, etc. it is a very useful website to get information about new gadgets and tech that have to be launched.
5. Wired:
It is a monthly American magazine. The main focus of its articles is that how new technology is emerging in the world and what is the effect of that technology on the culture, economy, and politics. It is the third most famous website in the tech circle. It is publishing a guideline which is so helpful. That guide tells us that how technology is affecting our lives.
6. MakeUseOf:
It is a technology news website, which publishes blogs of content-based about software, websites, web applications, apps, daily articles, etc. it simplifies the other confusion that we get from another tech world. They tell us about the modern information related to technology and websites. You can read their eBooks free and can get all the details on the signal piece, such as if you want to search about the Instagram you can write on it and can get all sort of information and feature about it.
7. Recode:
It is the news tech that focuses on the business of silicon valley. It is a good and strong source to get information on tech and media space. It is the best for unbiased tech reviews and analysis. And when you want to read less and need to get a strong and very informative detail of the product, you can visit this website.
8. Mashable:
The mashable website is an international website for entertainment, culture, tech, science, and social. It is a good platform from where you can get news of new technology. It is also a multi-platform media. The mashable website link itself with not just technology but also those things which are related to technology news such as devices, entertainment, business, and many more. It has a lot of news about new technology and new gadgets. We can get a lot of content there about tech and programming. By accessing this website, you would know the things which are the most latest in the market or which have to be launched.
9. Business Insider:
It is an American website, which has financial and business news. It is the fastest news website of technology. Here we can get information about the financial, media techs, and other verticals of the industry of tech.
10. Gizmodo:
It is a designed technology website. it has a lot of content on tech. it is one of the best online websites to search for information and magazines about technology. It focuses on news related to gadgets, tutorials, guides, etc. you can surely find a good and real opinion on this website.